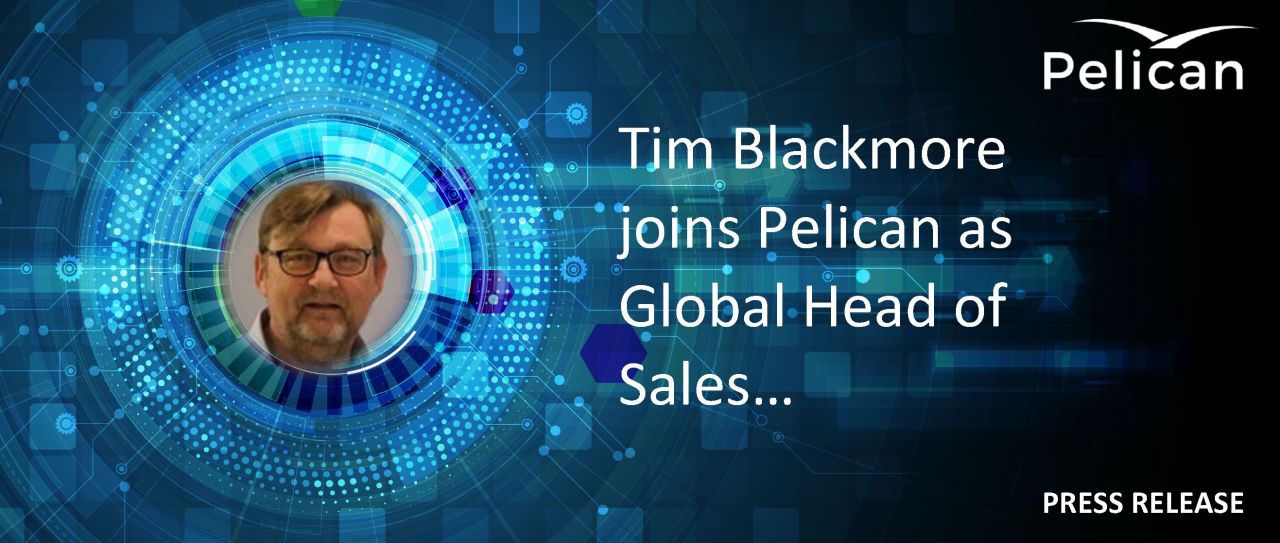 Pelican.ai, a leading global provider of AI- technology for Payments and Financial Crime Compliance has appointed Tim Blackmore as Global Head of Sales.

Tim will be responsible for spearheading global sales at Pelican which currently provides AI-based solutions based on Natural Language Processing and Machine learning to financial institutions, banks and corporates. Tim will significantly strengthen Pelican team with his considerable industry experience. He has decades of experience in the technology sector having worked in senior sales leadership positions at Bottomline technologies, EastNets and IBM.

Commenting on the appointment, Parth Desai Pelican's chief executive officer said: "I am delighted that Tim will be taking up this new role. The financial technology solutions market is strengthening as financial institutions, banks and even corporates look for efficiencies and to overcome the constraints of legacy technology platforms and onerous compliance requirements. Tim's wealth of experience will be a tremendous asset to Pelican as we continue to consolidate our position as the market leading provider of AI technology solutions.
About Pelican
Pelican provides banks and corporates with solutions that enhance, streamline and secure the payments life-cycle. With over twenty years of expertise in the practical application of Artificial Intelligence technology to payments and financial crime compliance, Pelican partners with its customers to deliver innovative and agile solutions and drive growth. To date, Pelican has enabled outstanding efficiency benefits and increased speed to market for customers in over 55 countries, processing more than one billion transactions worth over US$5 trillion. Pelican is a global company with offices in New York, London, Amsterdam, Dubai, Mumbai and Hong Kong.


Media enquiries:
Marketing Department
Pelican
+44 (0) 20 8947 7200