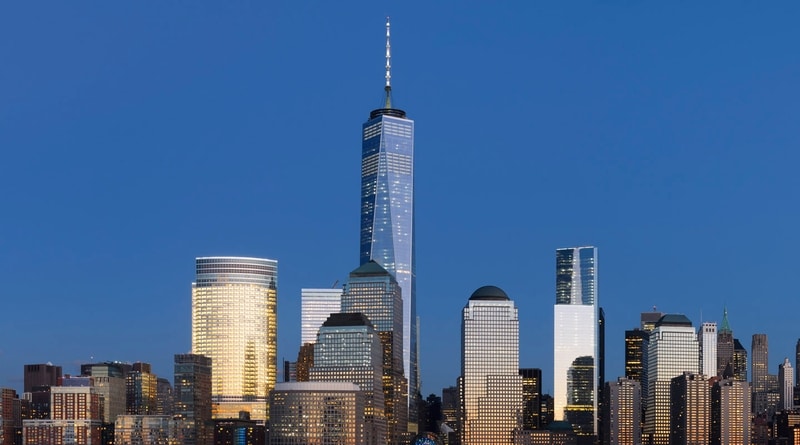 Global COO Ken Pigaga to Be New CEO of NEX Optimisation
Jenny Knott, the CEO of the NEX Optimisation post-trade division of NEX Group, is stepping down from her post as the division undergoes a restructuring, according to NEX Group officials.

In addition, Ken Pigaga, global chief operating officer (COO) of NEX, has been appointed CEO of NEX Optimisation, effective immediately, officials say. Knott will stay on "for a period to ensure an orderly handover," officials add. NEX Group consists of an interdealer brokerage ICAP and financial technology companies.

Knott joined ICAP, renamed NEX, "in August 2015 with a strategic mandate to transform the company's portfolio of post trade, risk and information businesses into a fully integrated division with a single, unified operating model," officials say.

Her assignment, via NEX Infinity, "was to provide clients with one connection to all NEX Optimisation services and those of third parties," officials say.

NEX officials say that Knott "brought in a highly experienced new team and put into motion many changes to operate under the new, client-centric structure. As a result, Jenny now feels that the time is right to step down and concentrate on pursuing new challenges outside of NEX," officials say.

Pigaga will keep his role as a director on the NEX Board, and will be replaced as global COO by Sam Wren, group chief financial officer (CFO) of NEX, officials say. Wren will keep her role as group CFO. "Ken will continue to work alongside Sam on the NEX Transformation programme, given the material contribution that NEX Optimisation will make to this programme," according to a company statement.

Knott "evolved our client strategy and implemented a simpler and more unified operating model, identifying and adopting new and emerging technologies," says Michael Spencer, CEO of NEX, in a prepared statement. "Jenny's significant contribution will have an enduring impact on the business and we wish her every success for the future."

"Ken has worked closely with Jenny as part of the NEX Transformation programme and is ideally placed to assume the role of CEO of NEX Optimisation," Spencer adds. "Ken's experience leading complex change-management programmes will help us deliver on the financial aspirations and cost savings identified, while his experience managing technology functions will allow us to execute the roll- out of NEX Infinity to our clients. I'm confident that Ken will successfully take NEX Optimisation to the next level of its growth.

In her statement, Knott says that she is proud of the achievements of the NEX Optimisation leadership team. "In just over two years, we have transformed ourselves to transform the industry. From Sweden to Tel Aviv, my talented colleagues will continue to work with clients to solve industry-wide challenges and help them grow their businesses. Having redesigned NEX Optimisation, it is now time to let them execute on the new structure and for me to pursue new entrepreneurial opportunities," Knott says.

It appears that more changes will be coming via NEX Group.

"As confirmed in the trading statement on 2 October 2017, NEX remains committed to the financial aspirations set out earlier in the year and has identified additional cost savings over and above the £25 million previously announced," according to a prepared statement. More details will be coming during the half year results, slated to be announced on Nov. 20, 2017, officials add.

Ex-Chief Counsel Served for Three Years at CFTC
Petal Walker, chief counsel to former CFTC Commissioner Sharon Bowen has left the agency, as has Bowen, a Democrat. Both joined in 2014.

Walker advised Bowen on a "variety of significant derivatives- related issues including central counterparty (CCP) resilience and resolution, cybersecurity, cross-border harmonization, and capital and margin requirements," according to the commission's statement.

As the designated federal officer for the CFTC's market risk advisory committee (MRAC), Walker "managed a 2-year process in which the CCP Risk Management Subcommittee's substantive recommendations on CCP risk management were fully adopted by the MRAC by an overwhelming majority," the commission says.

Prior to joining the CFTC, Walker was a senior associate at Wilmer Cutler Pickering Hale and Dorr LLP, the law firm also known as WilmerHale.

Walker is returning to WilmerHale as a special counsel in the futures and derivatives group, per the CFTC and WilmerHale officials.

She will advise "futures and swaps compliance and regulation, in addition to other policy matters overseen by the CFTC," the law firm says in a statement, calling her 'thoroughly familiar with the issues facing clearinghouses and the regulation of markets."

Walker recently spoke at FTF's CMD Ops 2017 conference earlier this month.

CME Group Opens Sydney Office
CME Group, the derivatives marketplace, reports the official opening of a new office in Sydney, Australia.

The new office "affirms the company's commitment to growth in Asia Pacific, and comes at a time when CME Group's business in the region continues to experience healthy growth," CME says in a statement, which specifies that the group's "Q2 2017 average daily volume from Asia Pacific stood at 637,000 contracts, up 5 percent compared to Q2 2016, largely driven by growth across volumes in Interest Rates (24%), Foreign Exchange (22%) and Metals (14%) products."

The Sydney office will be led by Simon Raybould, head of Australia, who was previously a non-executive director at CME Europe, according to a statement, which notes that he has "more than 35 years of experience in the financial services industry, including in various senior positions at Barclays, Euronext Liffe, and MF Global."

CME now has offices in seven locations in Asia Pacific, including Bangalore, Beijing, Hong Kong, Seoul, Singapore and Tokyo, per the group's statement.

Accuity Makes Two Appointments
Accuity, the financial crime compliance, payments and know- your-customer (KYC) solutions provider, has named Neela Das to head the multi-disciplinary innovation group and Ronald

Hobbs to be director of technology for innovation.

The two will "work closely with Accuity's clients and core product development teams," according to a statement from the firm.

Das is the former digital director at New Scientist magazine. At Accuity, she will develop the innovation strategy, "collaborating with the risk, compliance and payments business and technology teams across the globe," Accuity says.

Hobbs will head the innovation group's engineering experts, according to the statement.

Accuity is part of RELX Group, which characterizes itself as a provider of information and analytics for professional and business customers across industries.

Pelican Hires from IBM to Expand U.S. Senior Sales Team
Pelican, a payments and financial crime compliance vendor that uses artificial intelligence technology, has expanded its North American operations with the appointment of financial services and technology industry expert John Keelan, officials say. Keelan joins the team as senior sales manager for the Americas region, reporting to Bill North, Pelican's global head of sales.

Keelan, who has more than 20 years of experience in selling mission-critical technology solutions, most recently worked with IBM, serving as the leading sales executive for financial services for IBM Watson Customer Engagement, officials say. He has AI and cognitive computing experience and domain experience working in treasury services for major global banks such as Northern Trust, US Bank, BNP, Commerce Bank, Credit Suisse and others.

Pelican has offices in New York, London, Amsterdam, Mumbai, Dubai and Hong Kong.