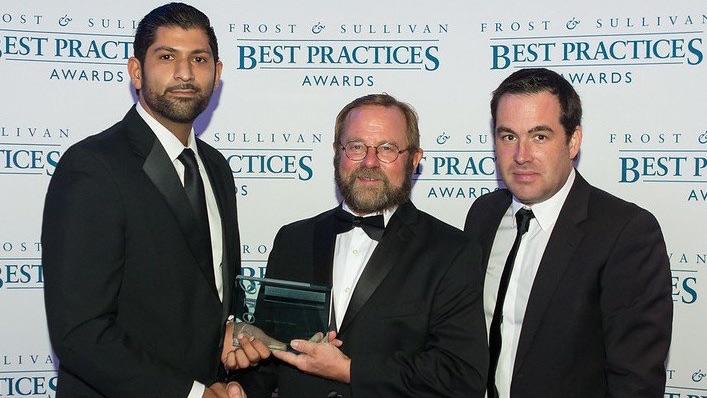 Pelican is very proud to announce that Frost & Sullivan has awarded the 2017 Global Payments Lifecycle New Product Innovation Award to Pelican for its innovative Payments and Compliance platform. Frost & Sullivan identified the powerful artificial intelligence enabled, end-to-end payments and compliance solutions provided by Pelican as having "a distinct edge" when assessed against comparable systems.

F&S noted that "Pelican's ability to handle a large number of digital payment transactions in real time has made it attractive to major financial institutions and payment networks such as the Germany-based Commerzbank and the US-based Union Bank".

"Pelican is one of the first companies to incorporate AI mechanisms in the end-to-end payment process. It has included natural language processing, a knowledge-based system, and machine learning algorithms to strengthen fraud detection and better align with global regulations," said Frost & Sullivan Jean-Noël Georges, Global Program Director. "This smart approach positions Pelican as a visionary developer of fraud detection and anti money laundering solutions."

In receiving the award, Path Desai, Founder & CEO of Pelican, commented: "Myself and the Pelican team are delighted to receive the prestigious Global Payments Lifecycle Award from Frost & Sullivan. It is a recognition of Pelican's pioneering role in the practical application of AI technology to improve payments efficiency and provide market-leading solutions around real-time payments, open banking and fraud prevention to the global payments community. We are also very excited to bring AI to the world of real time payments and open banking"

Pelican would like to thank all of our partners and clients who continue to share our commitment to excellence and innovation. Please click on the button below to discover more of our award winning solutions and why some of the world's most respected banks and corporates rely on Pelican.
View Article on Third-Party Site