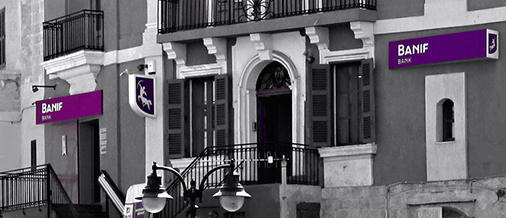 By Tanya Andreasyan
Malta-based Banif Bank is harbouring ambitious growth plans and is looking to modernise its technology enterprise-wide, front-to-back office as a key part of this strategy.

Banif Bank was sold by Portugal's Banif Financial Group to a Qatari investment company, Al Faisal Holding Group, last year. The Maltese bank came with 30,000 customers, 12 branches, 150 employees and €523 million in assets.

Banif emphasises that its new technology should revolve around its clients. "The underlying technology platform needs to enable the bank's transformation to a top-tier bank by providing a competitive edge to grow its client base under a number of headings, namely, in numbers, client profile and service sophistication," it states.

Expansion plans
Banif has set out on a geographical and business expansion path.

"The bank's vision is to be a solid bank that is recognised as a beacon in the market by being close to its customers and an example to the community," it states.

It already has an "aggressive sales strategy in place to expand the bank's corporate and business lines and revenue streams".

It will also be using its geographical position in Malta to develop as "a financial hub in the Mediterranean".

Technology needs
At present, Banif runs a legacy core banking system, Promosoft Financial Suite, from a Portuguese banking software developer, Exictos.

"The solutions are being stretched to their limit, with the derived effect that a large and increasing number of workarounds and specially developed solutions are created to compensate for the shortcomings of the core system," the bank says.

"The ever growing demand on the IT and business resources stemming from the current solution set is accelerated by the business growth and by the business expansion that requires innovative and new functionality."

Last year, Banif invested in a new payments platform, Pelican Transaction Banking, from specialist supplier Pelican (formerly ACE Software Solutions). The solution provides end-to-end automation of both Swift and single euro payments area (SEPA) payments, and was implemented using the layered architecture approach (as advocated by the bank's business IT strategy).

It has also identified a number of other key tech-related investments. In June this year, Banif issued a request for proposal (RFP) to find a consultant to assist it with the selection and implementation of new solutions for these projects.